Bubble Shooter is an awesome game where you must shoot bubbles of the same color into clusters of three or more. Everytime you do so, the bubbles will pop and the bubble stack will get smaller.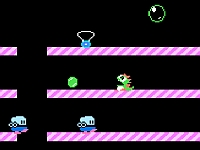 Bubble Bobble is a very simple yet addictive game where you are a dragon who must engulf the evil robot enemies inside of bubbles.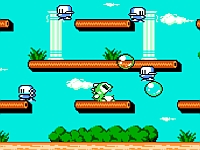 Bubble Bobble 2 is a very addictive game made for Nintendo way back when. Bubble Bobble 2 features a whole new set of worlds to clear but with the same old great gameplay of the original Bubble Bobble.